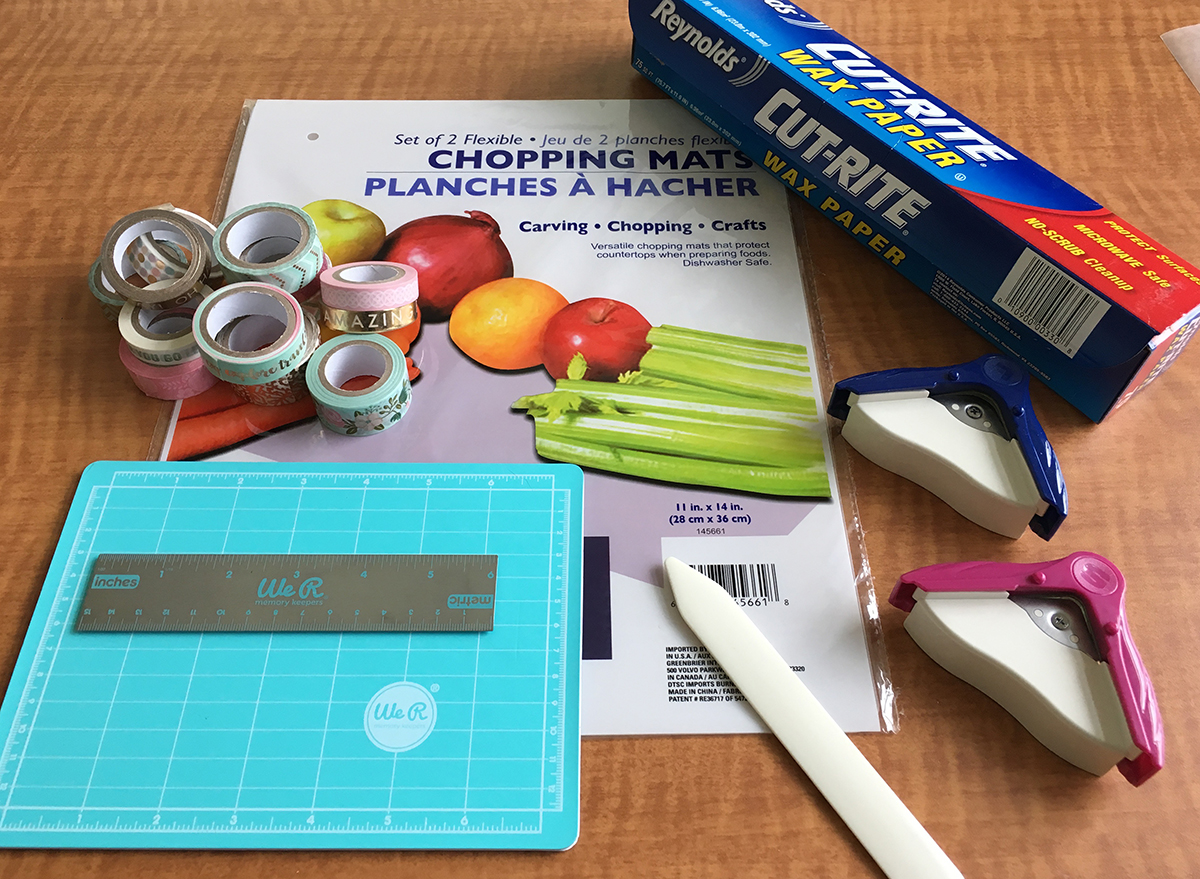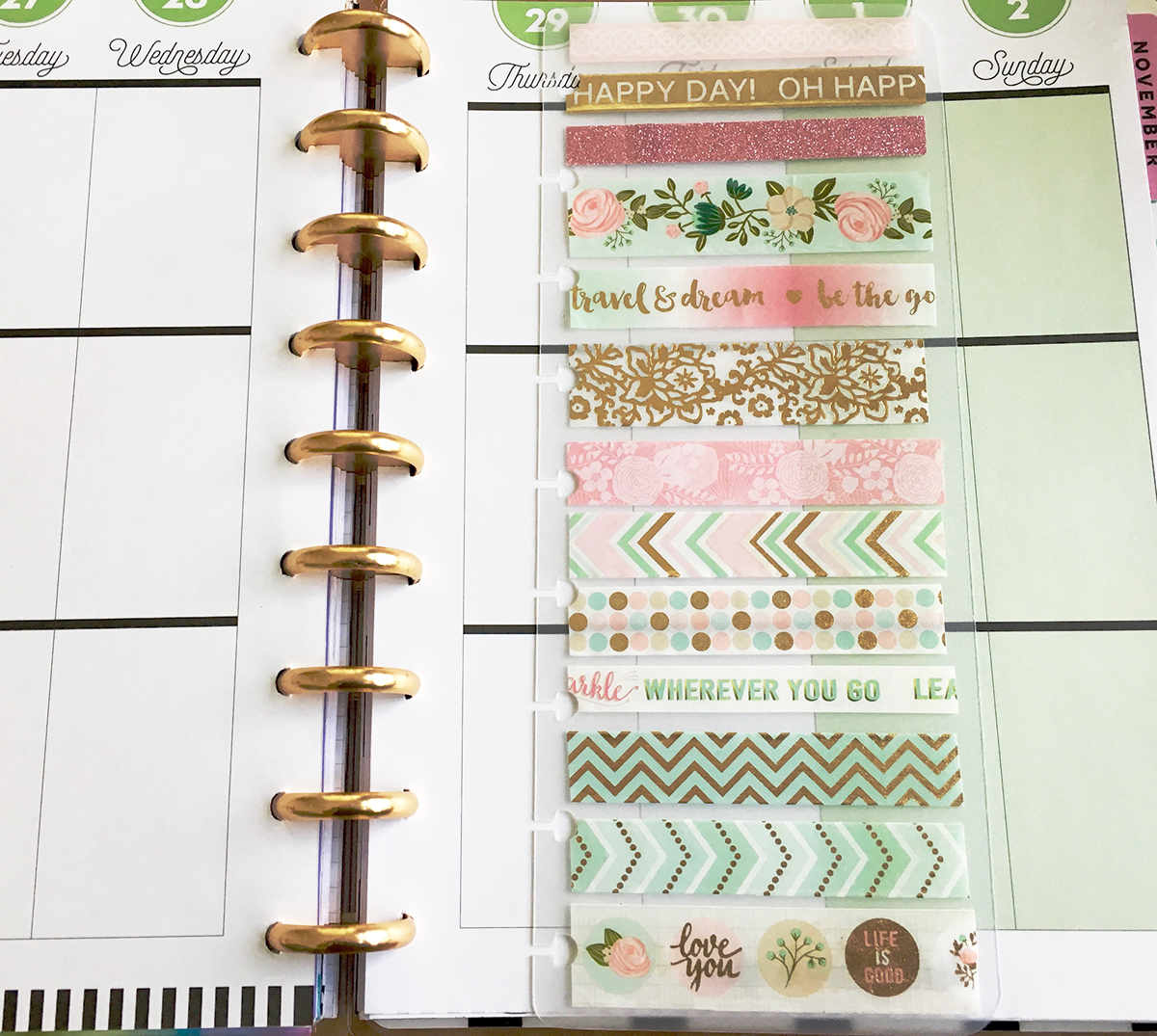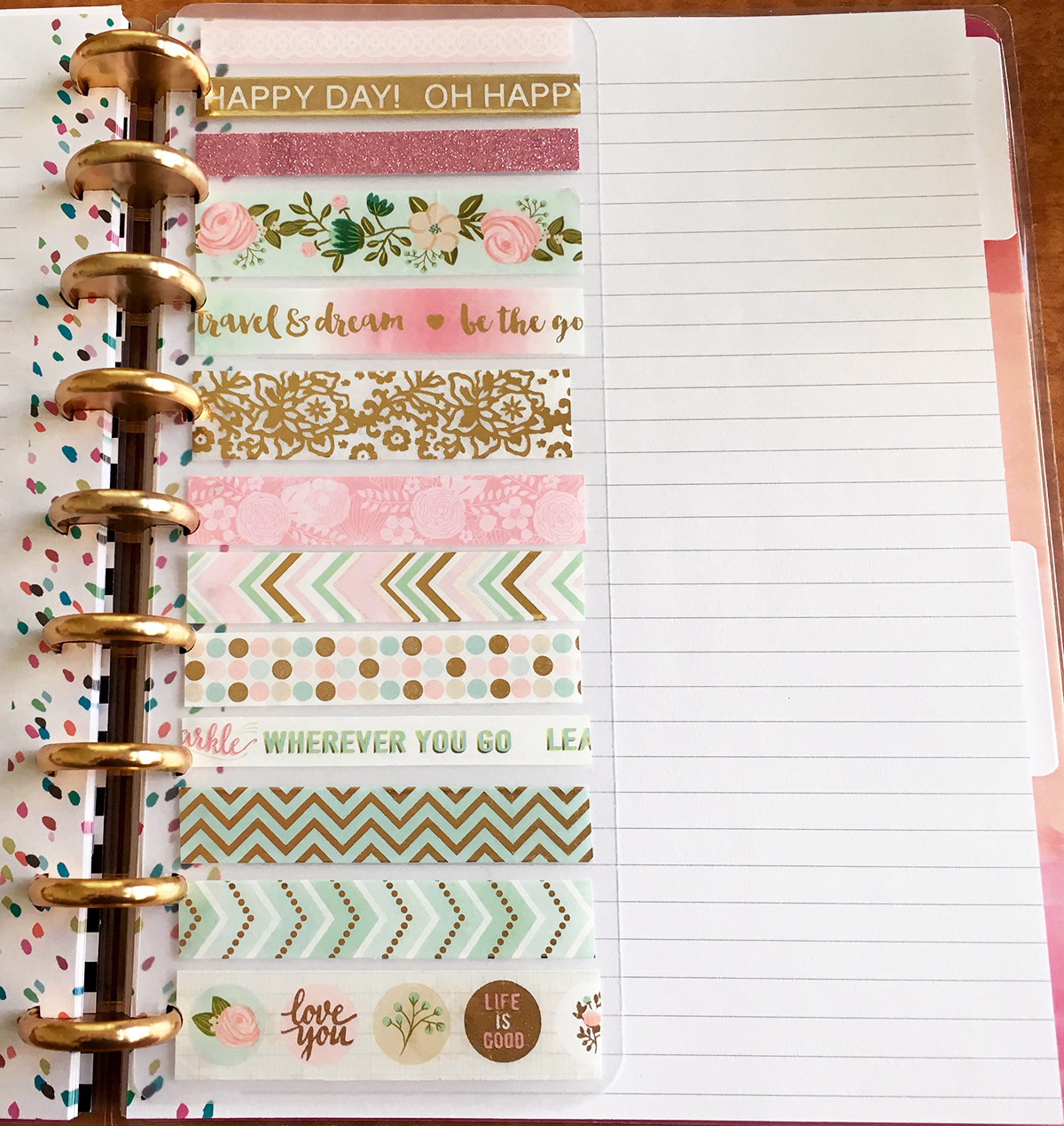 Sometimes you are not sure how your washi will look on the actual Happy Planner weekly layout.
How washi looks on the roll, is different than on the page.  This is a simple, almost free hack to test your existing washi.
Here are the items you will need to create your own dashboard:
Dollar Store Chopping Mat (they are 2 for $1 and 1 package can make at least 8 dashboards)
Wax Paper
Trimmer or Good Scissors
Punch
Optional:
Cutting Mat
Corner Rounder(s)
Scoring Device or Ruler
Instructions:
Using a trimmer, cut your dashboard from the Dollar Store Chopping Mat 3.5″ x 9.25″.  Set aside.
Cut a piece of wax paper the same size as the dashboard.
Place up to 13 pieces of washi on the wax paper, edge to edge,  left to right on the wax paper.  If you are using skinny washi, you may be able to fit more.
Using your timmer, trim 1/4 inch from left and from right.
 Apply the washi to the dashboard.
Punch the left side of the dashboard
Use a corner rounder to round the corners.  I use the ones here.  I used the 10mm on outside and 5mm on inside.
And you are done!  You can now move it around on different weekly spreads to see how your washi looks with different colors.
If you enjoyed this post, please share on social media, and connect with us!  If you haven't already signed up for our freebies and updates, sign up.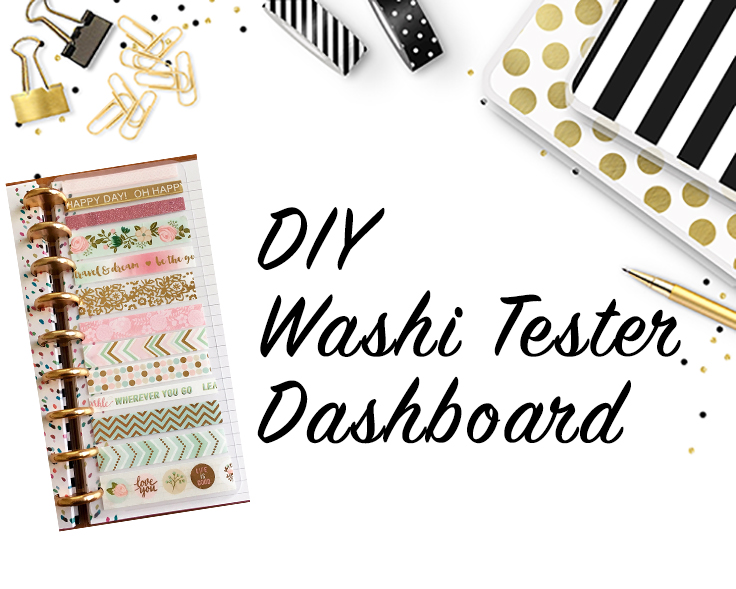 Save
Save
Save
Save
Save
Save
Save
Save
Save
Save
Save
Save
Save
Save
Save
Save
Save
Save
Save